Let's mix and mingle cooking culture. Take a concept from sun kissed Mexico and enrich it with whole grains from colder regions of Northern Europe. The outcome is a spelt tortilla bread, made from whole grain flour.
Jump to Recipe
Traditionally, you make Tortillas (or tacos) from corn. Depending on their size, you can use them for small snacks like tacos, or huge meals like burritos. I decided to break the tradition and replace the corn with whole grain spelt.
Size matters?
The base recipe designed to produce 6 large taco breads. But you can change the size of your portions. Divide the mass into 10 pieces and get 10 small tacos out of it. Perfect for small snacks like starters. Divide the dough in 3 to get the typical plate sized tortillas, as you know them from the supermarket.
How to make spelt tortilla bread?
Making these tortillas is easy as a pie and only requires around 15 minutes of work: Mix the flours and liquids in a bowl and knead the dough by hand until it stops sticking to your hands. No need for excessive shaping and kneading, as we do not want to build up strength in the gluten. Instead, you should come out with a dry mass that easily breaks when pulled after 3-5 minutes of kneading. Separate the dough in 4-6 equal sized balls and let it rest for 20 minutes.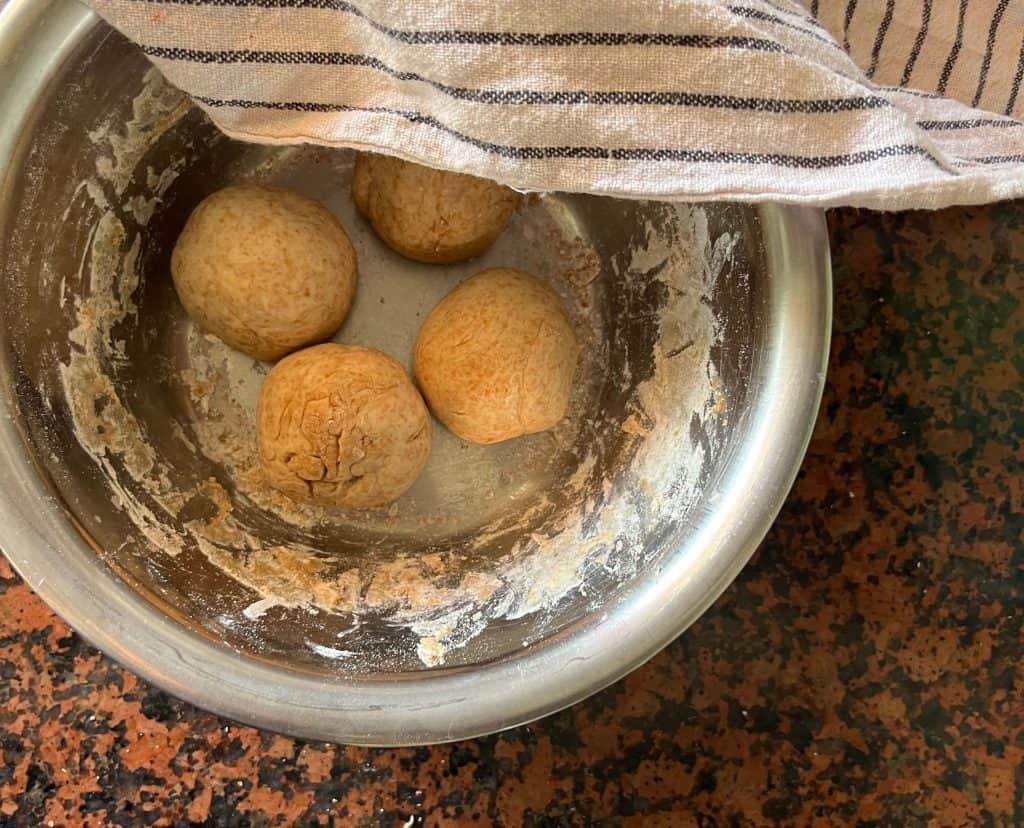 Preheat a pan to medium high heat without any oil. We want a dry and hot pan. Roll the balls into flat discs and bake them for around one minute on each side. If you want them to be picture-perfectly round, you can use an empty tin to cut out nice circles.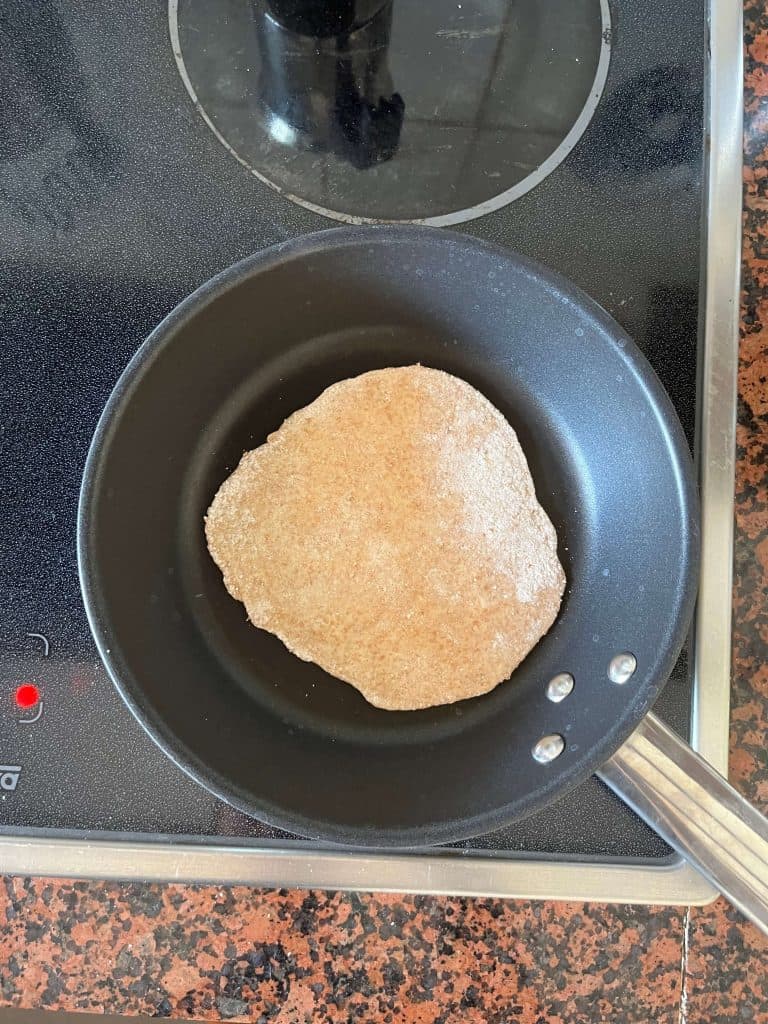 Making great tacos
That's it. Your taco breads are done and ready to be eaten. You can fill tacos with many different things. Typical ingredients are guacamole, pico de gallo, black beans, rice, corn, fruit, jalapeños and more.
Mexican cuisine often comes with a punch of sour and spicy. Lime juice and chili are welcome guests.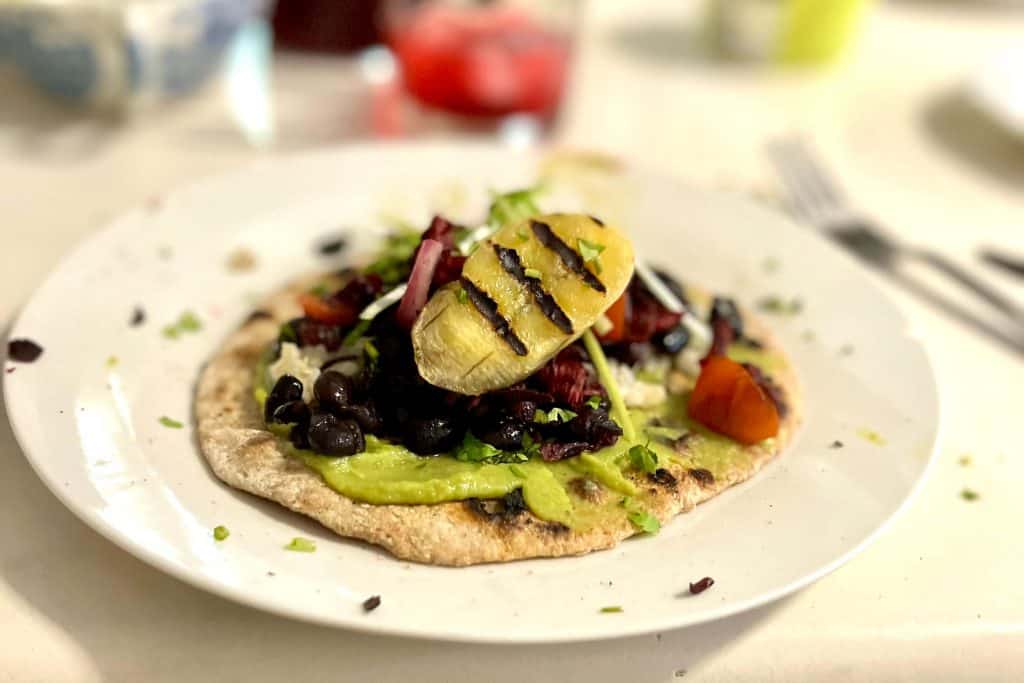 Spelt tortillas
a quick and easy flatbread recipe from whole spelt, ideal for making healthy tacos
Ingredients
150

g

whole grain spelt flour

75

g

strong flour

120

g

water

1

g

salt

1

tsp

sunflower oil
Instructions
Mix the flours and salt in a bowl, add water and oil and give it a good mix by hand. No need for any electronic device, as we only knead the dough until it stops sticking.

Separate the dough into equal pieces, depending on what size you want to make. To follow this recipe, form 6 balls. Cover them and let them rest for at least 20 minutes

Heat up a pan to medium high temperature. Sprinkle some flour on your working surface and roll the balls into a round tortilla or taco.

Bake each side of your taco for around 1 minute, or until bubbles begin to show. Wrap baked breads in a towel to keep them warm and moist. Serve fresh and warm.

Start filling the tacos to your liking
Nutrients per serving
Nutrition Facts
Spelt tortillas
Amount per Serving
% Daily Value*
* Percent Daily Values are based on a 2000 calorie diet.